The Microneedling Cost Breakdown at CaptivatingU
We like to be upfront so here are the costs associated with Microneedling:
The consultation is always free

Initial Session is $550

Follow up Sessions $450

Package (recommended) $1950 which includes 5 microneedling treatments + free OxyGeneo Facial!
Why is the initial session more expensive? In your initial session, you are purchasing the needle head on the first visit. The needle heads typically last for a total of 5 sessions but it depends based on the treatment. 
What is Microneedling?
RF Microneedling offers a minimally invasive approach to diminish wrinkles, scars, and loose skin. This technique boosts collagen production and natural healing, resulting in tighter, revitalized skin. It's notably effective and safe for darker skin tones, unlike many skin rejuvenation methods. Typically, 3-6 sessions are advised for optimal results. Recovery from microneedling is usually rapid, with most individuals resuming normal activities immediately and wearing makeup 24 hours post-treatment. Healing time can extend to 2-3 days, depending on treatment intensity
There are Many Microneedling Benefits:
Improved skin texture and firmness.
Reduction in scars, especially acne scars.
Minimized pore size.
Reduced fine lines and wrinkles.
Enhanced product absorption.
If you want a revitalized glow without the need for extensive surgeries, microneedling is the answer!
Schedule Your Free Consultation Today
What Does The Microneedling Process Look Like?
Microneedling Recovery Time and Results
Recovery from microneedling is generally quick, typically just 24 hours, allowing you to resume work or school right after the procedure. It's advisable to hold off on makeup for at least 24 hours post-treatment, though recovery duration may vary based on treatment intensity.
After the treatment, you might notice some redness and swelling, similar to a light sunburn, but these symptoms usually fade within a few days.
To maximize and maintain the benefits of microneedling:
Keep your skin well-hydrated.
Apply high-SPF sunscreen.
Avoid direct sunlight for several days following the treatment.
Regarding the longevity of microneedling results, most individuals notice visible improvements after just one session. However, the best outcomes are typically seen after several sessions. With appropriate skincare, the results of a full microneedling course can last 6 months or even longer!
Who is an Ideal Candidate for Microneedling?
**This is very important – you don't have to determine if you're a candidate! Schedule a free consultation and our providers will help you based on your skin goals.**
However, here are broad parameters. Microneedling could be ideal for you if you're aged 25-55 and looking to address fine lines, wrinkles, acne scars, or wish to refresh your skin tone. This treatment is compatible with most skin types, and our expert team will customize the procedure to meet your specific requirements.
Don't forget, we provide free consultations. If you're uncertain about whether microneedling is the right choice for you, just reach out to us, and we'll guide you through your options.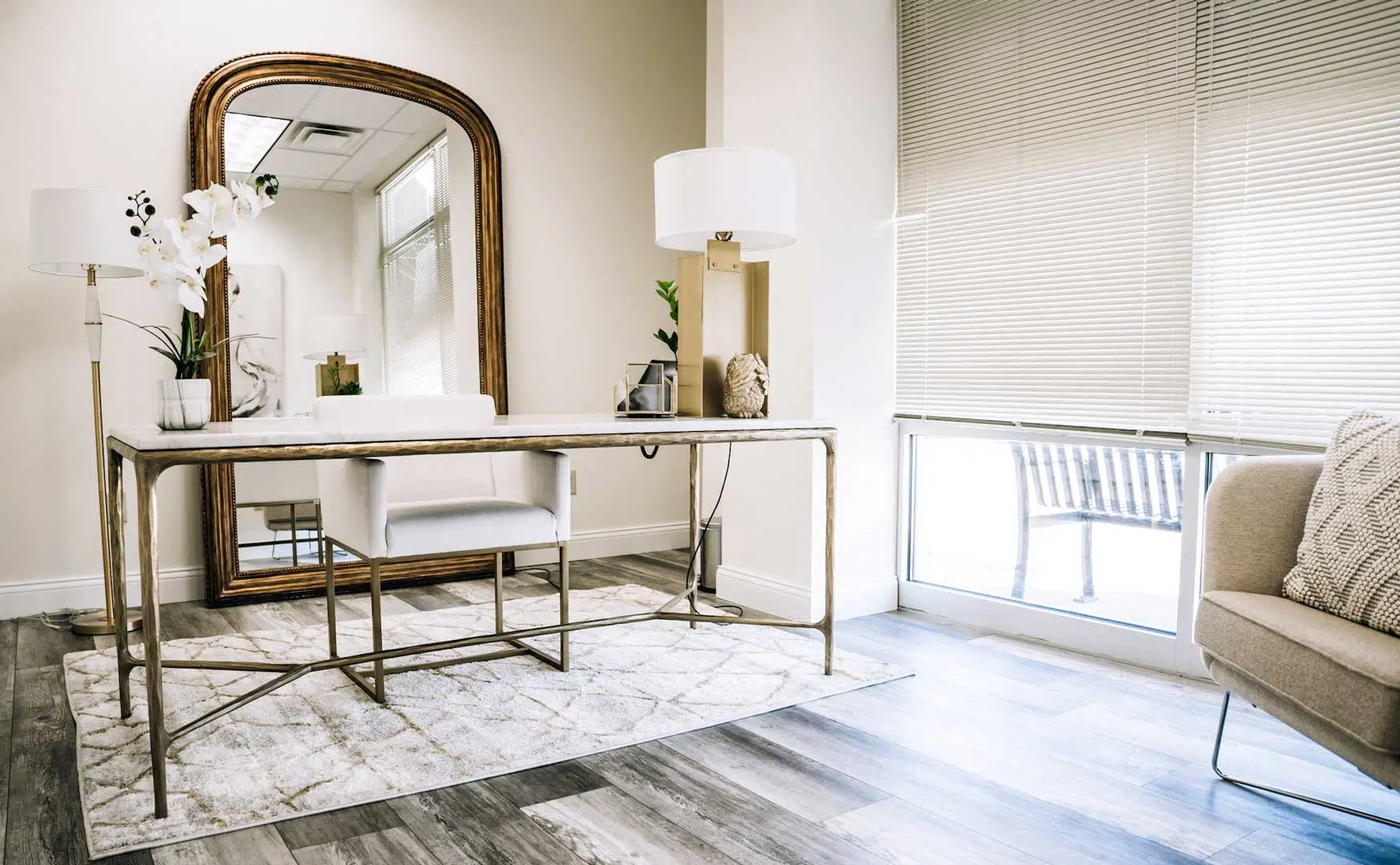 Choose CaptivatingU Med Spa
Unlock the full potential of your skin with CaptivatingU Med Spa. We specialize in advanced treatments like microneedling and are dedicated to providing an exceptional experience. Our team of seasoned professionals focuses on comprehending your beauty goals and making them a reality.
Don't wait another day to embrace the skin you've always dreamed of! Contact us today and let us show you the magic of microneedling.
Schedule A Free Consultation
We are happy to answer any of your questions. Call or schedule your free consultation online. 
Common Microneedling Questions
What is the recovery time for microneedling? The recovery time after microneedling is typically short. Most people can return to their normal activities immediately, but the skin may show redness and minor irritation for a few days. In general, complete healing occurs within 24-72 hours. The extent of the treatment can affect recovery time.
What are the different types of microneedling treatments available? There are several types of microneedling treatments:

Traditional Microneedling: Uses a roller or pen with fine needles to create micro-injuries in the skin.
RF Microneedling (Radiofrequency Microneedling): Combines microneedling with radiofrequency energy to penetrate deeper layers of the skin, enhancing skin tightening and rejuvenation.
Morpheus8: A specific type of RF microneedling that goes deeper into the skin to remodel collagen more effectively, particularly beneficial for skin tightening and contouring.

Is microneedling suitable for all skin types? Yes, microneedling is generally safe for all skin types, including sensitive and darker skin tones. It's less likely to cause hyperpigmentation compared to some other skin treatments. However, individuals with certain skin conditions or who are pregnant should consult with a professional before proceeding.
How many microneedling sessions are required for optimal results? The number of required sessions varies depending on individual skin concerns and desired outcomes. Typically, 3-6 sessions spaced 4-6 weeks apart are recommended for optimal results. More significant skin issues, like deep scars or wrinkles, may require additional sessions.
What are the potential side effects or risks of microneedling? Common side effects include redness, swelling, and mild irritation, similar to a sunburn, which usually subside within a few days. There's a low risk of more serious side effects like infection, pigment changes, or scarring, especially if performed by a skilled practitioner. It's important to follow post-treatment care instructions to minimize risks.
Visit CaptivatingU Med Spa Today!
Unlock the best version of yourself at CaptivatingU Med Spa, where we tailor each treatment to your individual beauty and wellness goals. Book your appointment today for a personalized experience that will leave you feeling rejuvenated and more confident than ever. Serving  West Chester Township.
"I had such a wonderful experience at CaptivatingU. Tristyn greeted me as soon as I walked in, she made me feel very welcomed and asked if I needed anything to drink while I waited. The spa is very clean and put together beautifully!
Angela serviced me and she was so nice and very informative, she did a phenomenal job and was very quick. I feel & look amazing, I will be coming back & 10/10 recommend CaptivatingU Med Spa for your needs!"