Semaglutide Weight Loss | Cincinnati
Shed pounds successfully with our semaglutide weight loss program in Cincinnati and West Chester Township.
How much does semaglutide cost? Your initial consultation is free to ensure you're a good candidate for semaglutide weight loss injections.
Semaglutide is given once a week by injection under the skin. Your injection dosage, which determines how long a vial lasts, is determined by the provider and a plan will be set for you during your consultation. 
First Month: Fee is waived ($99 Value)

First Vial: $379 2.0mL (Will Last 7-10 Weeks)

Most cost effective vial thereon: $500 4.5mL Vial (Will Last 20-27 Weeks)
Fees include monthly check in visits for you to meet with your provider to discuss how you are feeling, your appetite, your goals, and discuss dosage. You can call the spa anytime with questions. 
Schedule Your Free Consultation Today
Semaglutide has been making waves in the healthcare sector, but its recent rise in popularity mainly revolves around its potential for weight loss. Initially intended to treat Type 2 diabetes, it has proven itself as a game-changer in weight loss. 
Semaglutide promotes weight loss by targeting the central nervous system, particularly the brain areas that control appetite and food intake. It mimics the action of GLP-1, which sends a "full" signal to the brain, reducing hunger and leading to a decrease in calorie consumption.
Numerous clinical trials have supported semaglutide's efficacy in weight loss. According to a study published in the New England Journal of Medicine, participants who took semaglutide lost an average of 15% of their body weight over a period of 68 weeks.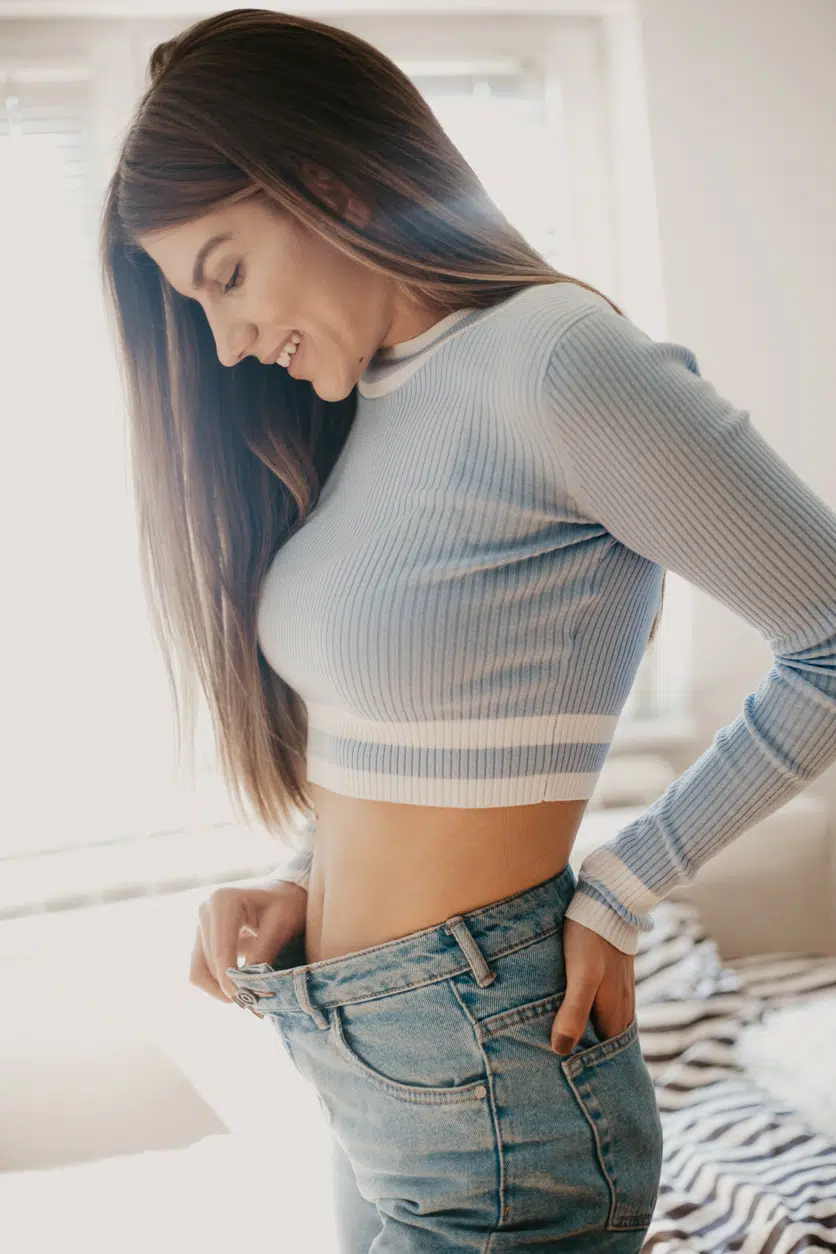 Semaglutide vs Other Weight Loss Options
You're Not Alone!
Everyone misses that metabolism we had when we were kids. Was it the metabolism or all that free time? Frankly, the older we get it just seems like the less time we have for ourselves. This is where semaglutide comes in to maximize your time and efforts related to weight loss.
Dietary Changes
The age-old method of eating less and eating right still stands. However, it may not provide results as quickly as semaglutide.
Physical Exercise
Exercise has multiple health benefits but requires dedication and time, which might not be feasible for everyone.
Surgical Options
Procedures like gastric bypass surgery offer rapid weight loss but come with their own set of complications and risks.
Doctor's Opinion
Physicians generally view semaglutide as a promising option, especially for those who have struggled with other weight loss methods.
How Does Semaglutide Work?
We are often asked, "How does semaglutide work?" Semaglutide works by mimicking a hormone in your body that plays a role in appetite regulation. When introduced into your system, Semaglutide interacts with specific receptors in the brain that control hunger signals. This interaction leads to a feeling of fullness, ultimately reducing the desire to eat and leading to a decrease in overall calorie intake.
Is semaglutide approved by the FDA?
Yes, semaglutide is approved by the FDA for diabetes and weight loss. 
How quickly can I expect to see results?
Results may vary, but most clinical trials show significant weight loss within 12–16 weeks.
Does insurance cover semaglutide for weight loss?
Insurance coverage for semaglutide varies. Contact your insurance provider for details.
Do I need to diet and exercise while taking semaglutide?
For maximum benefits, a balanced diet and regular exercise are recommended.
Are there any alternatives to semaglutide for weight loss?
Yes, other GLP-1 agonists and various weight loss medications are available, but consult your provider for the best option for you.
Can I stop taking semaglutide once I achieve my weight loss goal?
Consult your provider before making any changes to your medication to ensure your goals are met.
Visit CaptivatingU Med Spa Today!
Unlock the best version of yourself at CaptivatingU Med Spa, where we tailor each treatment to your individual beauty and wellness goals. Book your appointment today for a personalized experience that will leave you feeling rejuvenated and more confident than ever. Serving Northern Cincinnati and West Chester Township.
"Prior to scheduling my appointment I had several questions and was overwhelmed by, Tristyn Begley who was so knowledgeable and helpful. I was greeted by Dr. Fred Fojas and Angela Dalton nurse practitioner who made me feel comfortable and right at home in this beautiful facility. Vilma, RN was so patient with me during my procedure. I highly recommend this facility as their staff is top shelf."